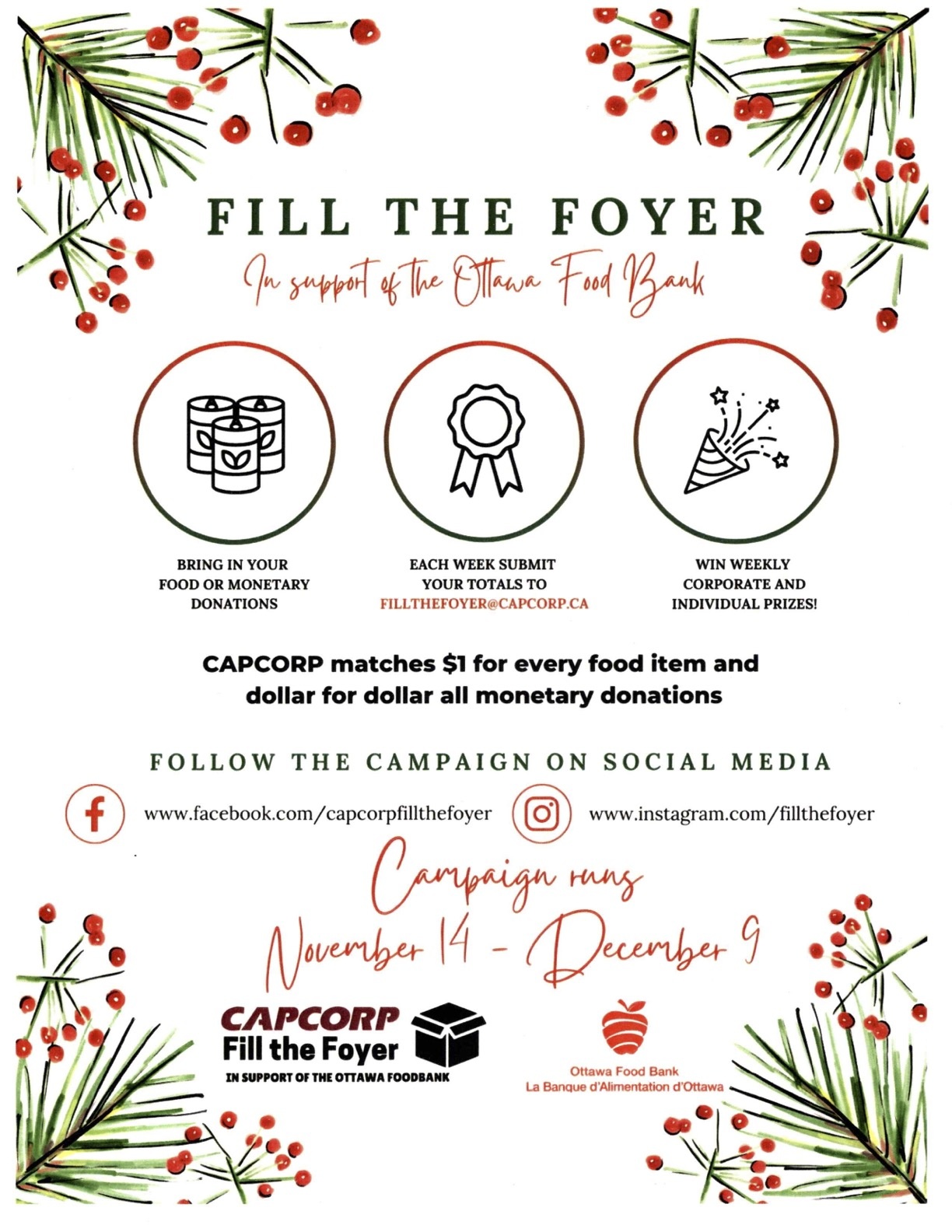 Vaporwave is helping to collect food for the Ottawa Food Bank this holiday season and we would like your help with feeding some families in need!
We would like to encourage everyone shopping with us to participate in the Food Bank donations and we are offering 15% off in-store purchases at the time of a donation!
CAPCORP has committed to donating $1 for every item and will match all monetary contributions received.
Food donations can be left at the donation box in-store and monetary donations can be sent to https://donate.ottawafoodbank.ca/fillthefoyer2022/vaporwave
Want a chance to win some prizes? Email [email protected] with a picture of you with your donation and the number of items donated and get a chance to win weekly prizes!
Most needed items this year as as follows:
- Baby Diapers
- Baby Food & Formula
- Canned Fish & Meat
- Canned Vegetables & Fruit
- Cereal (Whole Grains)
- Dry Pasta (Whole Grain) & Sauce
- Legumes (Canned or Dried)
- Peanut Butter
- Rice (brown)
- Canned Stews & Chili